Integrated Solutions
Services
Integrated Solutions
As a leading distributor of telecom products, Om Telecom combines national logistics infrastructure with a highly-skilled deployment team. Om Telecom has a unique portfolio of Network Deployment and Product Integration services designed to reduce costs and minimize redundancies in your deployments. Our line-up of qualified professionals will develop a solution by integrating the right products according to your specifications for just in time delivery.
Save money: Streamline the manufacturing process and save on total procurement costs, reduce site administration, waste and inventory costs.
Save time: Deliver a ready-for-turn-up system, cut down on costly delays and get what you need quickly by reducing installation time.
Meet Standards: Om Telecom will engineer your project in a standard configuration, which reduces engineering costs, increases volume discounts and makes maintenance and upgrading easier.
Add value: Your system will have only the best components from the best manufacturers and technology experts.
Add convenience: Let us configure your specific technologies. We'll ship a ready-for-turn-up system direct to your location.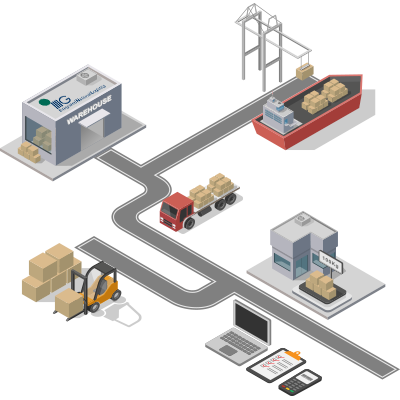 Om Telecom Product Integration services bring together the best of our core capabilities as a distributor of a wide portfolio of products with the needs of our customers to meet specifications, reduce cost, and increase speed to market. As a distributor of products,Om Telecom services such as custom cable assemblies, rack and stack solutions, and kitting services can help to reduce costs and streamline the deployment process while meeting the highest quality standards and adding the convenience of turning up a customer configured solution efficiently.