Just a few words
About Our Company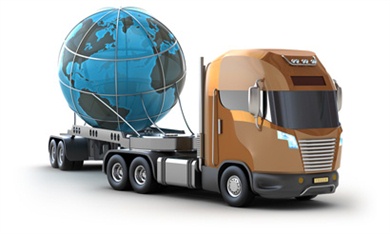 Om Telecom Logistics Pvt. Ltd. is a Telecom division of Om Group and a leading brand name in the domain of Telecom logistics. The major activities of the organisation cover the whole spectrum of warehousing & distribution services to the Telecom sector.
Om Telecom provide an integrated operation with freight forwarding, custom clearance, material handling, packaging, warehousing, inventory management and transportation that can be tailored to meet the client's needs.
In 2007, Om Telecom Logistics Pvt. Ltd. was acquired by Om Logistics Ltd. and integrated with Om Group. Over the years, given our association with various companies, we have build up an expertise in handling logistics for time sensitive cargo. This has also enabled us to have an overview of any logistics problem enabling us to plan ahead and formulate solution best suited for the client's requirement.

Our Mission: Om Telecom's mission is to create solutions for our customers.
Using our Core Capabilities, Om Telecom anticipates the customer's needs, reacts to the challenges that come from a fast evolving industry to deliver for the customer. We ensure that our customer's needs are met by providing superior supply chain knowledge. Thus adding value to our end customers.

We Create Solutions
Om Telecom grew out of the need to create solutions to the problems impacting our clients in the fast paced, ever changing telecommunications industry. We provide our services worldwide to Tele communications industry for network, wireless and wireline equipment and related services. Since inception, we have successfully implemented customized solutions to meet customer's logistics needs.
Om Telecom has developed and implemented an integrated Quality Management System (QMS) to demonstrate its ability to consistently provide logistics solutions that meet customer requirements and to address customer satisfaction through the effective application of the system, including continual improvement, risk analysis, and prevention of nonconformity.
Om is also committed to reducing its impact on the environment. Om Telecom strives to continually improve its environmental performance over time and to initiate programs and processes that will further reduce our impacts on the environment.